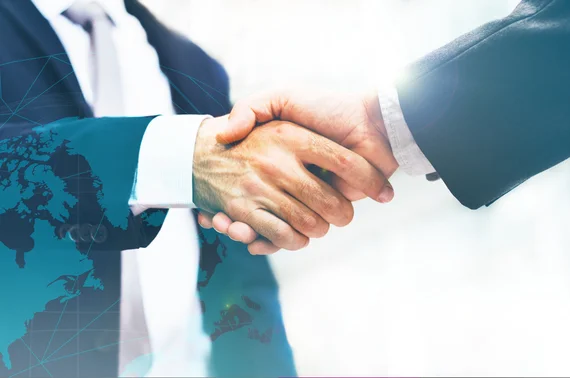 Own the future with the most innovative BPO services
AS BPO Solutions is your one-way ticket for running your campaigns. The company has excelled its self and stood up proudly by securing a deal with the renowned Omega Home Care in their recent campaign of Home insurance, covering the basic utilities such as your home warranty, your utility bills and as well giving services to many elderly citizens so they can ease off and can enjoy the moments which really matter. So therefore, AS BPO Solutions has always completed its milestones on time and have always left the table pleasing everyone and fulfilled the things expected from them. So, the next time you are running an offshore campaign be sure to add AS BPO Solutions to your bookmarks and be sure to visit us. . . . . .
Read more
Do you need elite calling and software services?
Tele

Marketing

The team we have here at AS BPO Solutions is working day and night to provide our international customers the ability to out-reach their clients to other parts of the world so they can provide their online services. We have established a distinguished result in both outbound as well as in-bound communication services. Our team is currently working day and night to live up to the client's expectations.
Customer

Service

Outsourcing the needs of the client is the main objective that AS BPO solutions have in their mind. The job needs to be highly accurate and professional. As a BPO our job is to make sure our customers are happy and satisfied, making their job easy and at the same time ensuring that in the long run, they will contact us again and we can continue giving out our services.
Software

Development

In this modern era we have to come up with a way to create a platform for new entrepreneur to establish a ground where they can perform their desired services and help the people in masses. We at ASBPO solutions, we see your problem and we understand it. So, therefore we here at ASBPO solutions we came up with a solution. We offer our clients to create the desired platform because now we offer Web Developers, SEO handlers, Digital Marketers and Content Writers. Because as a BPO we can also handle all the promotions done over the telephone. So, ASBPO solutions want to help in achieving your dreams.
Scrutinizing

Plan of Action

Campaign Previews

Execution &


Maintenance

Sales &

Lead Generation
While outsourcing with a call center or BPO, one needs to know if the offshore company understands the requirements and needs of the business and the audience targeted for the digital section of that business. AS BPO commences with studying the account thoroughly with a 360°requirements and needs in the IT, web, software, telesales, social media, digital marketing, customer support, research and development domains of the business.
Telesales is not just it when we are dealing from a contact center. A strategy must be designed before the execution of a campaign. We design a plan of action which is approved or mutually agreed upon by the client. It covers all domains needed in the business for us to be ready and updated to execute the strategy with maximum results. Our outstanding execution services for the above mentioned sectors are a state-of-art for businesses working with us.
Telemarketing campaigns running from an outsourcing call center have to be targeted with the right audience. We run tests for samples and research in order to adjust the direction of the campaign in the right direction. Inbound and Outbound calls are made for a small amount of time in a specific targeted audience. Same goes with software development where tests are performed on digital marketing platforms to fix any possible glitches or user unfriendly commands etc.
Once we initiate the execution of the strategy with telesales and telemarketing either Inbound or Outbound, they are always well supervised and maintained to keep the campaign running in a steady state. Our call center consists of highly professional representatives working with guided protocols. Researching, calling, IT, web development and software development are on the finger-tips of our representatives along with highly trained supervisors for assistance in any domain.
It is safe to say that we have the sound ability to secure sales through telemarketing and generate leads with the help of inbound, outbound, IVR, email and customer support campaigns. Experienced and efficient teams are pursuing various domains to maximize the sales and lead generation. Outsourcing AS BPO call center will enhance your business in terms of communication whenever and wherever needed, quite professionally.
Leading Customer Relations Services
At AS BPO Solutions we mainly deal with the outbound and inbound calls, and as a BPO we have a strong grip over our field, but recently the authority here has made revolutionary changes, those were to include other IT departments in their main department. The main idea behind this was to give the clients all the basic needs they require under one strong platform and we recently hired a team of IT specialists who are working day and night to ensure the happiness of our clients. The IT team is now handling all the development whether it is web development, SEO, SMM and Program development. We are sure that when you will reach us and tell us what you want, we can assure you your time and conversation will not be wasted. So, we are waiting for your response.
AS BPO Solutions is a terrific marketing partner that provides quality sales and remains in compliance with all applicable rules and regulations. Great communication and quick turnaround with any questions.

Brittany , South Bay Energy
They monitor and respond to emails, moderate social media accounts and offer live webchat services. To help you find the best service, we researched more than 50 companies, scrutinizing pricing and services offered to determine the options we think are best for various businesses.

John, Customer
AS BPO Solutions provides quality call center solutions that achieve sales results. They are known for being a world class telesales organization and for providing exceptional results through their expertise in the industry.

Michael, Customer
They were constantly looking to improve and deliver more than they originally promised. The management team was attentive and great to work with.

Patrick, Customer
I like that they have a strong methodology and track metrics around everything.We greatly appreciate the fact that they're forward-thinking and driving results constantly.

James, Customer
We are all set to convince you and your clients.