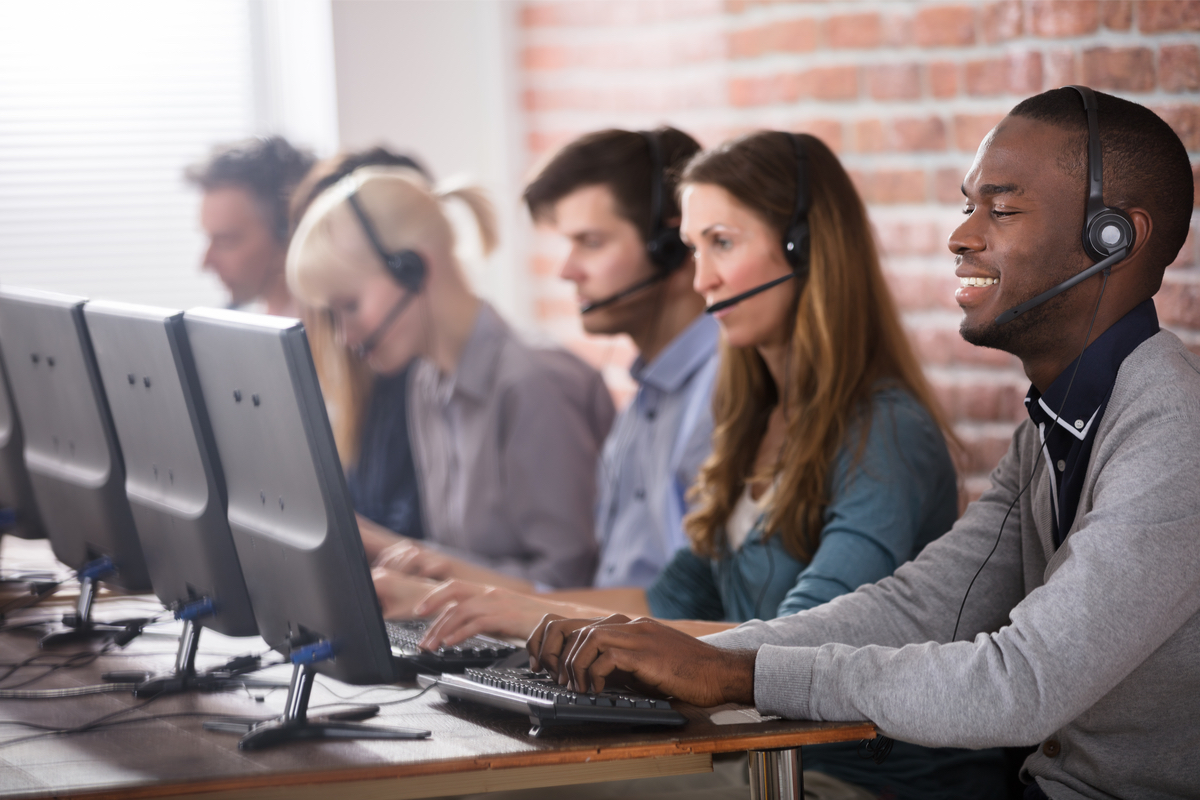 Work ethic at AS BPO Solutions
AS BPO Solutions is operating for 3 years in the market. We have the most passionate and professional attitude on both ends. We have good ties with our clients and work as a family with our employees. Our clients are satisfied and employees are happy with the protocols we pursue to perform at our best.
There are ample of business process outsourcing companies operating in Pakistan. We cannot compete with the hotshots yet, but we sure can prove ourselves to be better than many. It is just the matter of time when we are the talk of the town. All of our stakeholders are familiar with the cool working environment we have and the awesome services we offer. Our employees stick with us for a longer time span while working and contributing as a family.
Hold that thought in your head that all BPO companies offer same services. It's not about the services we offer, it's about the way we execute them. Our clients are satisfied with our telemarketing campaigns and are up to work with us in the longer run. Software development has been initiated and the new clients are quiet impressed by the ideas we are executing. This might be off limits, but we don't just rely on the information and idea shared by the client. We are always improvising and present with something better than required.
We do apologize in advance that we don't have robots working for us. We provide the best services, because we assign the tasks to our creative teams and wait for them to come up with something exceptional. IT is not encouraged to poke and annoy them every time for an update. This is the key where the employees feel free and want to work for us more than we do. This might seem odd but we had to start extra-curricular activities for the weekends with an attendance of full house.
AS BPO Solutions offers a wide range of services besides telesales. We deal with inbound and outbound telemarketing campaigns. Telemarketing is followed by software development and IT services. Customer service is being pursued right up to the mark. We also generate leads for all kinds of businesses through various mediums. Research and development is offered for all kinds of data collecting projects. Our creative and hardworking teams are working continuously to provide best solutions for our clients.
We don't ever forget our clients. Our prestigious clients are the basic asset we have. This is a common issue when the client is onboard once, companies and their officials start neglecting their clients. Our customer is not only for the businesses of clients, we offer exclusive support for our own clients as well. We address the issues or requirements and improvise with contemporary situations.
Our basic services include telesales and software development. We have been acing the market for past 3 years now. This is just the beginning, as AS BPO Solutions will be leading the market soon. We don't let our existing clients feel like left out and we are always available for the new clients looking to work with the most cost-effective BPO service provider. We look forward to host you and your business.