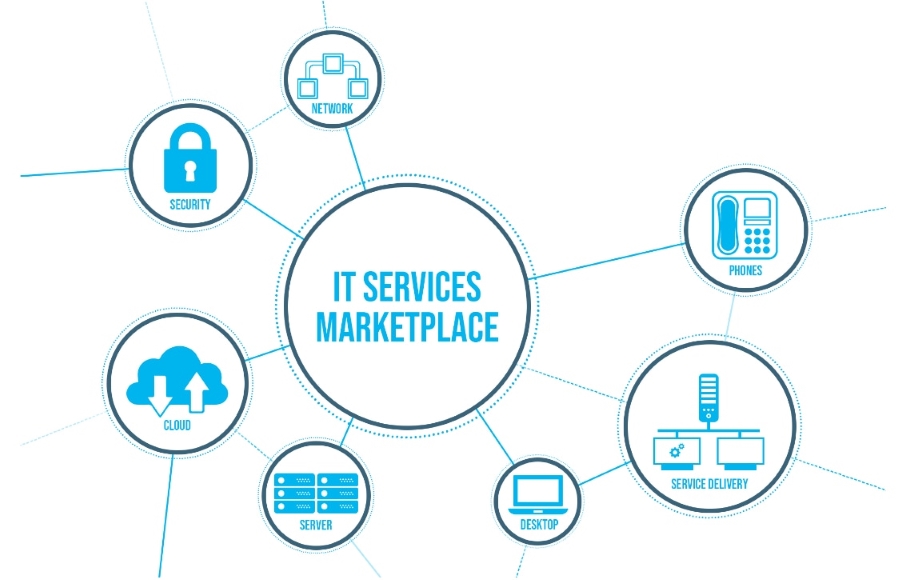 Information Technology will let us connect and grow together
An IT system includes software, hardware and other technical devices to form an online network for storing, retrieving, manipulating and sharing information. Businesses are in desperate need for IT services to perform efficiently from any part of the world. AS BPO Solutions provides you with customized IT services according to your needs and requirements. We have quite a number of satisfied clients for our exclusive IT services. Let's talk about your project, so we can impress you with the best solution for your IT services.
"Information technology (IT) is the use of computers to store or retrieve data and information. IT is typically used within the context of business operations as opposed to personal or entertainment technologies IT is considered to be a subset of information and communications technology (ICT)"
As suggested by Wikipedia, an information technology system is a network of communication the information through software, hardware and other technical devices. You can store your data in that network and anyone linked with that network can retrieve that data. It has been a common practice to store and retrieve the data for centuries. Manipulation and communicating the data has been the part of life for ages.
"Information Technology and business are becoming inextricably interwoven. I don't think anybody can talk about one, without talking about the other"
~Bill Gates
Corporate sector has been depending too much on the IT networking and why shouldn't they? IT networks have been keeping the businesses linked and communication of information and data is right on the mark. Every business is need of an IT network but unfortunately, not everyone exactly knows how to execute this information system. If you are in desperate need of IT services, exclusively for you Heroes Actually Exist to save your business and let it run efficiently. Entities offering IT services are assisting other businesses with one-time paid jobs and monthly maintenance retainers as well.
AS BPO Solutions is running along the top entities offering IT services. We at AS BPO Solutions are providing IT services for many of our prestigious clients, who are satisfied and working on monthly basis with us. AS BPO Solutions have been working on quite some major projects; including setting up the whole network systems for companies and running them continuously and effectively. We understand the delicacy and urgency of your business communication. Currently we are providing IT services for 3 basic domains
On Demand IT
Numerous clients have requested for customized IT services or systems. Not everyone is interested in the IT packages we offer because they might not make use of some services included in the package. AS BPO Solutions respect your choice and offer customized IT services for its clients. We can increase the services in a package or reduce the services according to your needs. We can save you big bucks with one-time specific IT jobs and monthly maintenance on demand. Let's discuss your customized package.
Network Setup
Networking and information sharing have become the latest trend and it does not tend to leave the spotlight anytime soon. Individuals and businesses depend too much on their IT networks that they cannot move an inch without networking or sharing information. It is always a good idea to share ideas and information to grow collectively. We can talk about your project and provide you with a better solution. Let's get in touch.
VOIP Service
A voice over internet protocol system lets us connect with your customers on your behalf. This kind of network can let us take over on-going calls, initiate new calls and transfer the calls. All the activities can be examined by all parties and we can impress you with the stats. We can produce such IT networks easily and efficiently, connect with us.